They say that the color pink is for girls. Well on Monday night, the singer Pink proved to be a universal favorite amongst all human types.
During her concert in Australia, Pink stopped mid-way to hug a grieving fan. That fan was Leah Murphy, who had just lost her mother last month.
Murphy, 14, held up a sign at Pink's concert that said: "My name is Leah –- I'm 14 years old. I lost my beautiful Mom last month. I would LOVE a hug … Please!"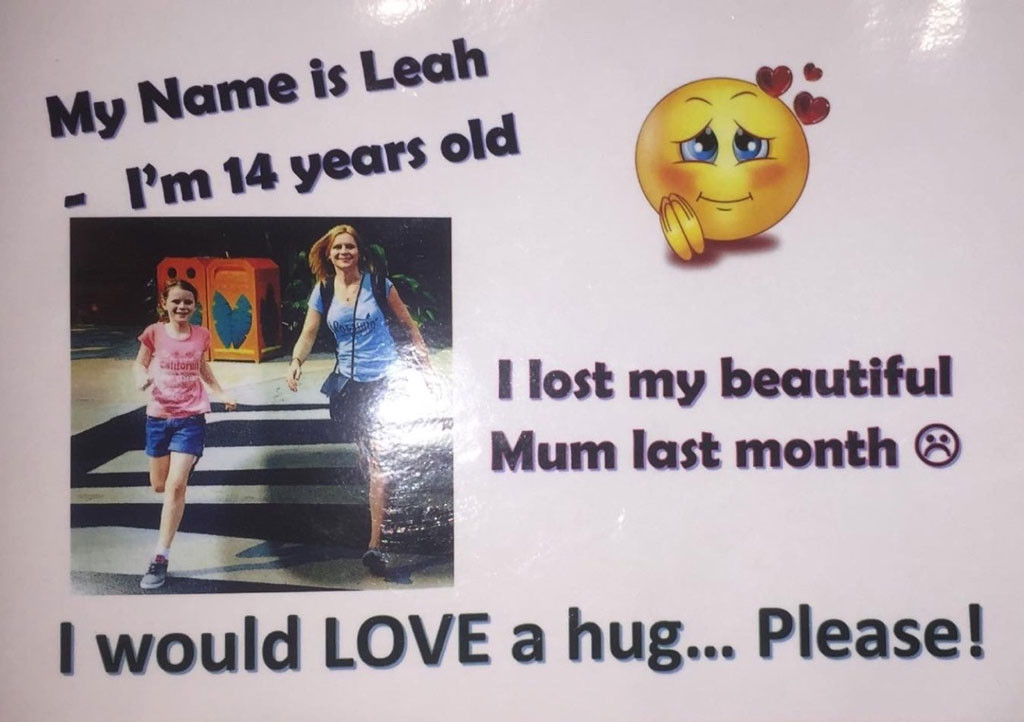 The audience crowd-surfed the sign until it was noticed by the singer. When it caught her attention, Pink read the sign aloud to the audience, stopped the music, and came off stage to hug and console Murphy.
Watch the moment @Pink spotted a sign in the crowd from a 14-year-old girl asking for a hug following her mum's passinghttps://t.co/8wmDhQAUAA pic.twitter.com/F8EJsrnRo1

— ABC Brisbane (@abcbrisbane) August 23, 2018
In an interview with the Australian morning show, Sunrise in Australia, the 14-year-old described the intimate moment between her and the singer.
"I was crying a lot and she was like, 'Oh, don't cry,'" Murphy said of the exchange.  "She was like 'You look so pretty' and she was really nice [telling me], 'Everything is going to be OK.'"
Murphy and her mother originally were supposed to attend Pink's concert together. The teen said her mother was just as big of a fan as she is.
"We used to always sing [her songs] together and dance around the house," Murphy said.
Aside from consoling Murphy, the singer also autographed her arm and took a selfie with her, which the teen proudly posted on Instagram.
Although Murphy is still saddened by the loss of her mother, the heartwarming moments between her and Pink proved that every cloud has a silver lining.
"It really did [lift my spirits]," Murphy said. "I'm a lot happier now."